Touro University Berlin Team
The RESPOND! Team at Touro University Berlin includes our fabulous Project Leaders, Prof. Dr. Özen Odağ, Prof. Larisa Buhin-Krenek, Ph.D.; our Project Coordinator, Agata Maria Kraj; Prof. Dr. Birgit Wolf, Prof. Dr. Peter Klein, and Prof. Brian Crawford, Ph.D.; as well as three excellent student assistants, Stas Gutnova, Luisa Manrique Nunez, and Julie Moskovits.
Our Team at Touro University Berlin helps bring a media psychological and historical perspective to RESPOND!. Taking these two perspectives into account, the subproject led by Touro University Berlin will examine how the division of media competence, with the addition of historical knowledge and critical-constructive media reflection, enables active intervention against antisemitic hate speech on the Internet.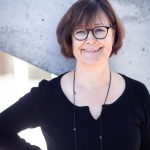 Prof. Dr. Birgit Wolf is a Professor of Management. An economist by training, before joining Touro University Berlin, she enjoyed a successful career at international companies in the United Kigdom and Germany. One of her main research interests includes diversity-sensitive learning and teaching. She has contributed to a number of scientific projects relating to the area, including investigations of competence orientation in teaching, and research-oriented learning. Prof. Wolf's expertise in these areas will support the basic studies conducted within RESPOND! as well as the qualitative analyses involved.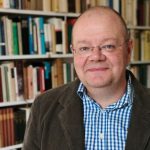 Prof. Dr. Peter Klein is a historian specialized in the persecution and murder of European Jews during the Nazi era. His professional experience encompasses work as a science adviser for the House of the Wannsee Conference, a curator for an exhibition "Verbrechen der Wermacht" at the Hamburg Institute for Social Research, as well as a curator for the Police University's historical exhibition. Furthermore, he has worked as a historical-political educator, leading seminar groups, school classes, professional groups, and participants of other educational institutions. His extensive knowledge of the subject makes Prof. Klein an excellent source of support and information for RESPOND! with regards to all questions related to antisemitic and neo-Nazi hate speech.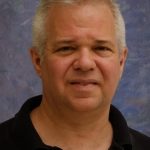 Prof. Brian Crawford, Ph.D.
Prof. Brian Crawford, Ph.D. is a Professor of English at Touro University Berlin. During his academic career, he has taught courses relating to American literature, cultural and Jewish studies. His current research focuses on developing a book on experimental forms of post-Holocaust narratives and photography.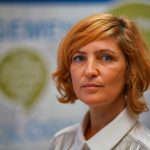 Prof. Dr. Özen Odağ is a Professor of Psychology at Touro University Berlin and a media and cultural psychologist by training. Her research focuses on the empowering sides of the internet, aiming to find out how disadvantaged groups use the media to shape their identities and communities and give them voice. She has studied the role of social media in the context of collective action and political participation and looked at this from a cross-cultural perspective. As an expert in psychological research methods, she is particularly well-known for her focus on mixed-methods research. With project RESPOND! she is delving into the darker side of the internet, aiming to develop media competence trainings to combat discrimination and exclusion on social media.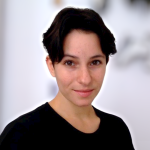 Jules Moskovits has a background in Communication and recently completed their studies in Psychology at Touro University Berlin. Their research focus lies on the interplay between social identity, discrimination, and media use. Jules Moskovits strives toward approaching all aspects of life from a stance of cultural and intellectual humility. They are passionate about fighting for social and environmental justice with the help of science.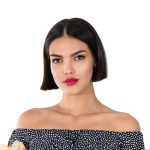 Luisa Manrique is a bachelor's student in Touro University's psychology degree. At the moment, she is pursuing a career in psychological research, gathering experience in two different – although complementary – research projects. Through her role as student assistant in the RESPOND! Project, she is finally able to integrate the theoretical foundation acquired during her studies with her passion for uncovering new knowledge. She highly values the chance of becoming acquainted with qualitative research in a project that is, in her view, not only relevant to the current social and political climate, but also a meaningful opportunity for personal growth through contact with the topics of discrimination and tolerance.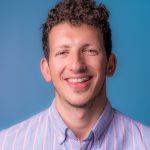 Jakob Rosenberg is completing a Bachelor's Degree in Psychology at Touro University Berlin and is excited to be a part of the RESPOND! Team. Jakob is passionate about supporting marginalized groups while keeping a focus on intersectionality and how injustice anywhere is a threat to justice everywhere. The mission and goals of the RESPOND! Project resonated with his own interests and desire to better understand research studies such as this.